Location
105, 10920 84th Ave.
Grande Prairie, AB
T8V 6H2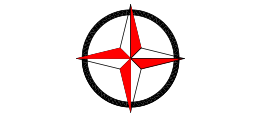 Line Locating
All known pipelines and utilities that pass within 30 meters around construction sites should be located and staked.
Line locating procedures involve:
Experienced people who are familiar with the area
Comprehension of site drawings and plot plans
Full knowledge of all line locating procedures
Familiarity with a variety of electronic pipe locating equipment
Representatives are highly trained in the technical and difficult are of buried line locating, a task that requires good knowledge of equipment and techniques, acquired through extensive field experience.
Advantages
Qualified experienced personnel. Our accuracy & safety saves time an construction costs
Utilization of different types of line locators with variety of frequencies to ensure all utilities are identified in different soil and field conditions.
At time of location we also handle Ground Disturbance & Crossing Agreement consent permits; therefore cost efficient
Handle our clients Alberta First Call requests promptly
Locate and tie in all underground facilities for as-built plans
Locate sites to be abandon & re-stake lease boundaries
We Ensure
To accurately and safely locate all facilities
Markers – coloured flags, ribbon lath or paint will clearly indicate location and alignment of buried facilities in work area and to extend 30 meters beyond
Markers will be spaced so curvature and bends are clearly visible
Stakes and markers will be driven less than 30 cm (1 ft.) into the ground
To extend at least 30 meters beyond the proposed work area and to be positioned directly above the centre – line of the buried facility
To form a cross consisting of 2 stakes at the point where existing pipeline, centre line and the foreign crossing right of way meets (X LATH)
Alberta Ground Control is proud of their expertise and experience in locating. We ensure our clients safety, feasibility, cost savings and promptness. Our equipment is the highest calibre.
One Call Management
Receive/place One Calls
Process One Calls by calling, getting mapping and determining work area
Talk with One Call submitter to verify work area and obtain details
Either clear if work area is confirmed to be more than 30m away. Otherwise we would dispatch a crew to mark client facility.
Send monthly summaries to all clients of one calls in which we handled
Handling one calls for several oilfield companies in the same area saves money for clients by splitting costs. (ie; one pays time and kms there, and the other company pays return time and kms)
We have been Managing One Calls for several clients for the last 20 years.
We Respond to One Calls 7 days a week.
Ground Disturbance
We are proud of our field work in ground disturbance. Our CEO is trained to teach Ground Disturbance Level 2 through Global Training Center. Don teaches groups, or single individuals for our clients. Throughout this teaching we are pleased to say our crews are top notch in this field and up to date.
A Ground Disturbance occurs any time the ground is disturbed. The Ground Disturbance Act requires due diligence, and quality controls are in place. We ensure;
Regulations and safety policies are in place, and enforced
Work in harmony with the client and consultant to ensure obligations, safety policies, and procedures are met
We will treat facilities with due care, and precautions to prevent any possible facility strike
Take all precautions necessary to determine whether or not any underground facilities exist within the 30 meter of work or search area
Maps are current with up to date licenses
Accurate locating on surface with clear, distinguished markers at adequate intervals to show all bends and corners, therefore ensuring the horizontal positions and
alignment of the underground facility
Crossing/Ground Disturbance
Placement of facility within the disturbed area in relation to any existing facilities
Proper supporting of exposed facilities
Distance that must be maintained between underground facilities
The distance that must be maintained with mechanical equipment. If different from regulations
Alberta Ground Control will handle crossing requests
Locate and mark buried facilities within 30 meter search area around construction zone
Issue required permits to construction site supervisor
Witness and inspect hand digging or hydrovac exposures of line within the 5 meter work area
Witness mechanical excavation near existing buried facilities
Boring operations under existing facility
Backfill
Alberta Ground Control services include:
Inspect coating of exposed buried facility to ensure no damage has occurred
Take digital photos of exposed facilities/ sight holes
Witness and Inspect backfill of exposed facilities/sight holes to ensure all excavations are put to bed, and adequate backfill materials are used
Complete reports and store for the mandatory 2 years